HOTEL POMI HARRACHOV
| | | | |
| --- | --- | --- | --- |
| | For booking you do not need a credit card! | | |
Hotel Pomi Harrachov - 3 Star Hotel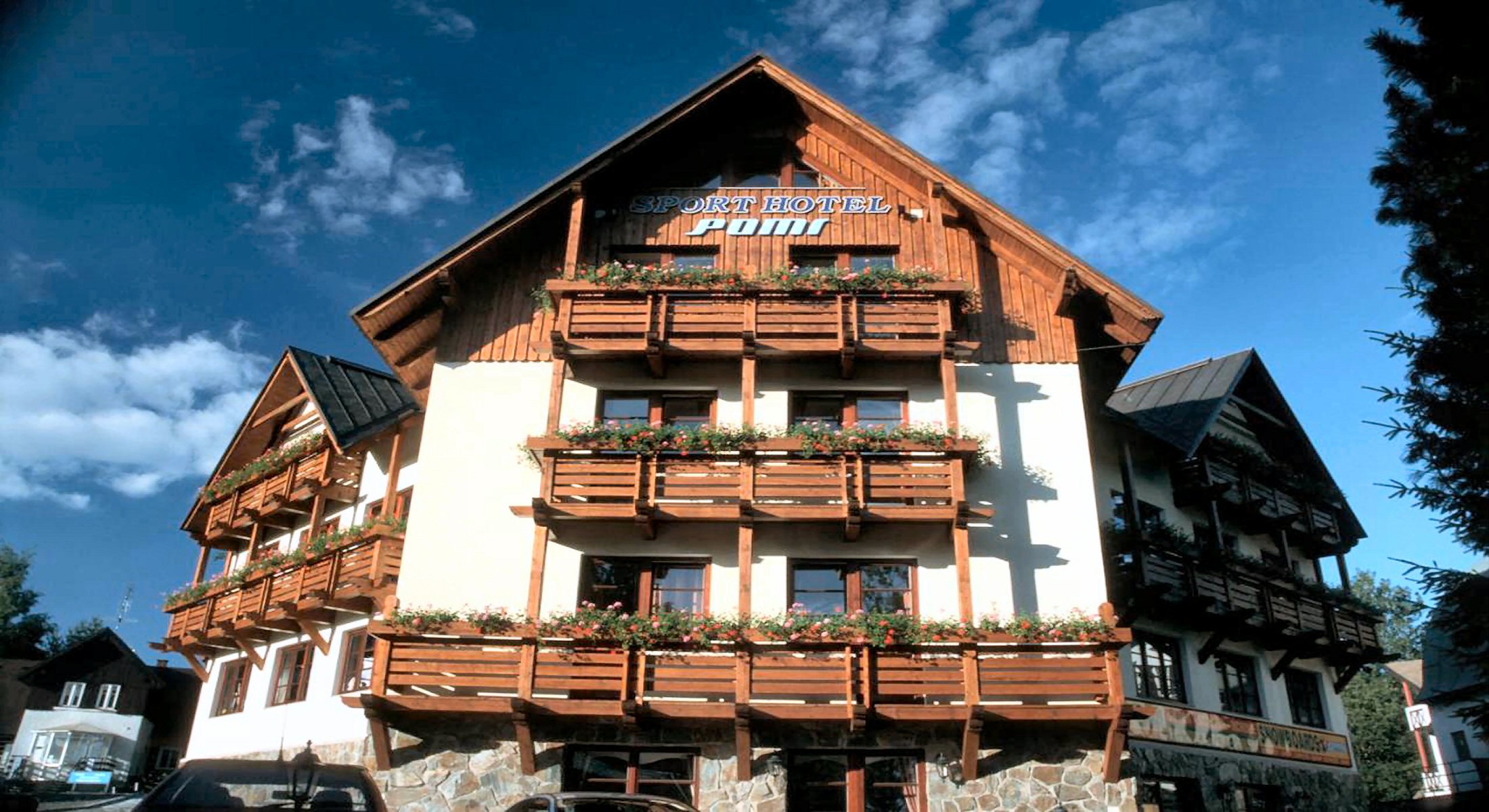 SPORT HOTEL POMI is in the centre of Harrachov. The hotel was built in alpine style, has 4 floors and is furnished with replicas of solid wood rural furniture.
offers 72 beds in 22 rooms (3 double rooms, 13 three-bedded rooms with the possibility of extra bed), 4 family four-bedded rooms, apartmenst for 2-5 poeple). The hotel which has been newly built in an alpine style has 4 floors and is furnished with replicas of solid rural wooden furniture. Rooms are comfortably equipped with privat sanitary facilities (WC, wash basin, shower), SAT-TV, phone with dialled direct.
Hotel Pomi Harrachov is 3 Star Hotel in Harrachov in Center (Harrachov 656, Harrachov)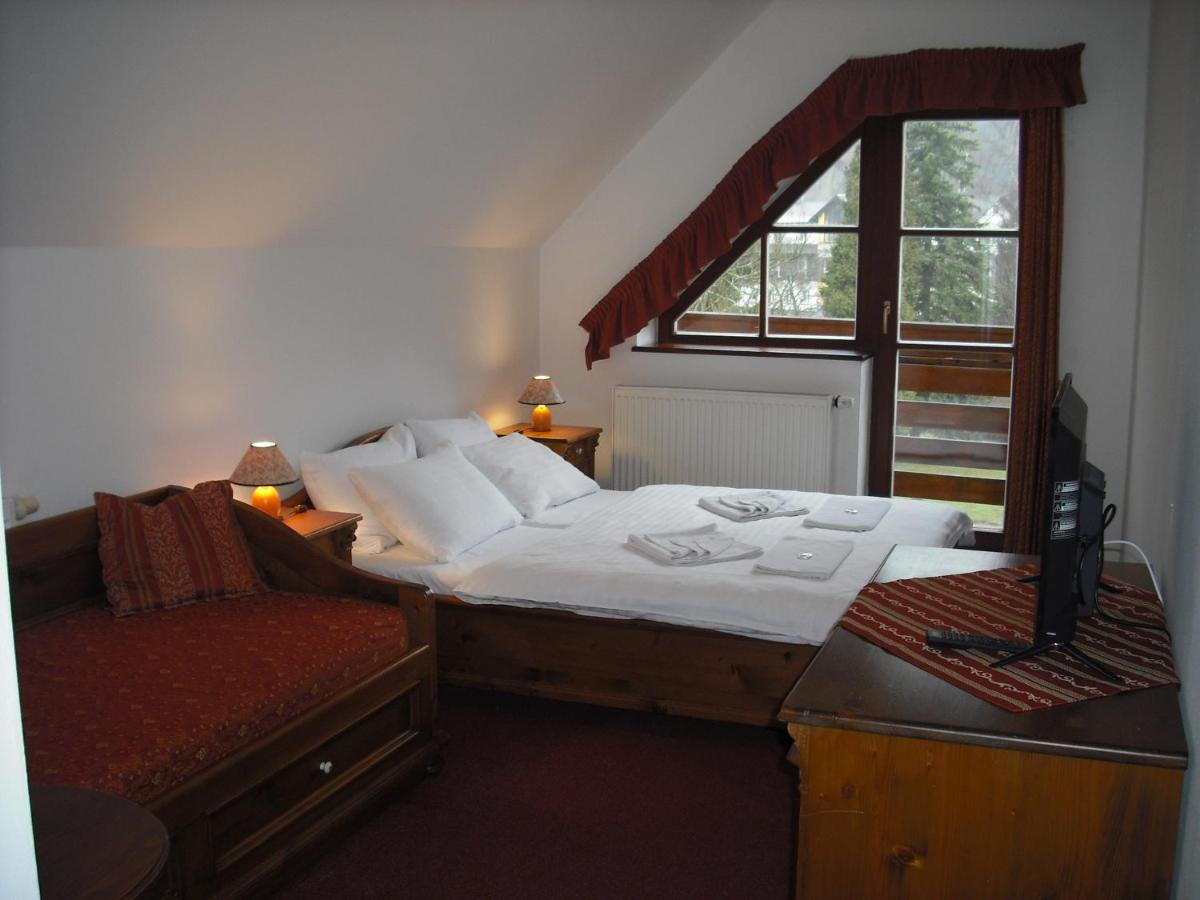 Boarding - breakfasts are served in form of a hot/cold buffet (so called Swedish tables), lunches and dinners in the neigbouring various restaurants that are near the hotel. Clients of SPORT HOTEL POMI have free parking at the hotel's parking lot.
The most famous and frequently visited community in Western Krkonose is Harrachov whose origin can be traced back to the 16th century when differing craft communities (miners, glass makers and foresters) merged together to create a town. In the 18th century a glass works was built in Harrachov that still operates today making fine examples of Bohemian glass. Visitors can see for themselves how the glass is produced at the factory or at the glass museum. In summer, Harrachov and its surroundings provide a wide range of opportunities for hiking, mountain biking, and other sports.
Hotel Pomi Harrachov - Arrival Details
Reservation
Tel:+420 312 243 298

Mob:+420 777 928 789
Location
Address of Hotel Pomi: Harrachov 656,