HOTEL BW INTERNATIONAL BRNO
| | | | |
| --- | --- | --- | --- |
| | For booking you do not need a credit card! | | |
Hotel BW International Brno - 4 Star Hotel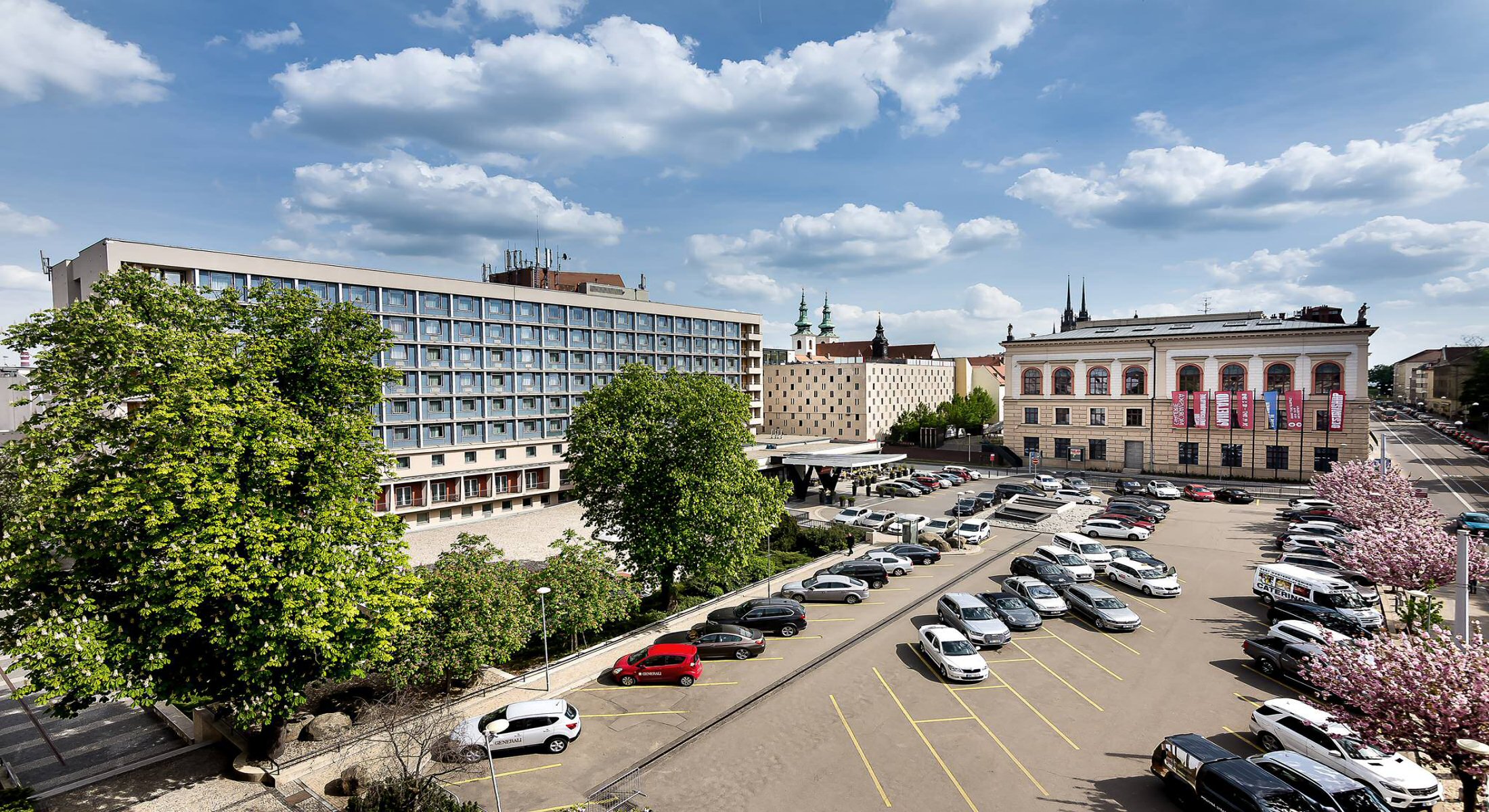 Best Western Premier Hotel International Brno is a luxury four-star hotel situated beneath Špilberk Castle. It is less than 100 metres from náměstí Svobody (Freedom Square), and is tastefully situated to one side of this historic centre. This important functionalist building from 1962 has been entered onto the list of cultural monuments, and was influenced by pre-war Bauhaus architecture and partly by the Brazilian architect Oscar Niemeyer. The hotel's interior is very interesting, decorated with a collection of artworks mostly in the Brussels style – only avant-garde style from the second half of the twentieth century, in which Czechoslovakia excelled at a word-class level. The hotel's unique construction, with its architectural and artist design, has become eternally enshrined into the face of Brno. It is included among a list of the highest quality and most important modern buildings of the twentieth century. We offer our guests the highest standard of accommodation plus conference services, specialist food, possible underground parking facilities and use of a modern fitness centre.
BEST WESTERN PREMIER Hotel International Brno was built in 1962 in genuine Brussels style, which blends nicely with the entire hotel interior. A number of important artworks are incorporated from artists who were extremely successful at the world exhibition of Brussels in 1958. After extensive reconstruction, 234 rooms are available in several categories according to the demands and needs of customers. Each room is tastefully and comfortably furnished. The utility rooms are to a luxurious standard to which you would want to return. For your convenience, the rooms are equipped with modern and comfortable furniture, large LCD screens and air conditioning. Bathrooms are decorated in warm tones and are furnished for your absolute comfort. We haven't forgotten smoking, non-smoking and wheelchair accessible rooms; free LAN and Wi-Fi connection can also be used. Each room incorporates the latest security features, including electronic locks, smoke detectors and a 24-hour security service. Included in the room price, guests' staying at the hotel have a buffet breakfast, the use of wireless Internet access – Wi-Fi or LAN – and entrance to the swimming pool, whirlpool, sauna and steam room in the hotel fitness centre.
Hotel BW International Brno is 4 Star Hotel in Brno in Center (Husova 16, Brno)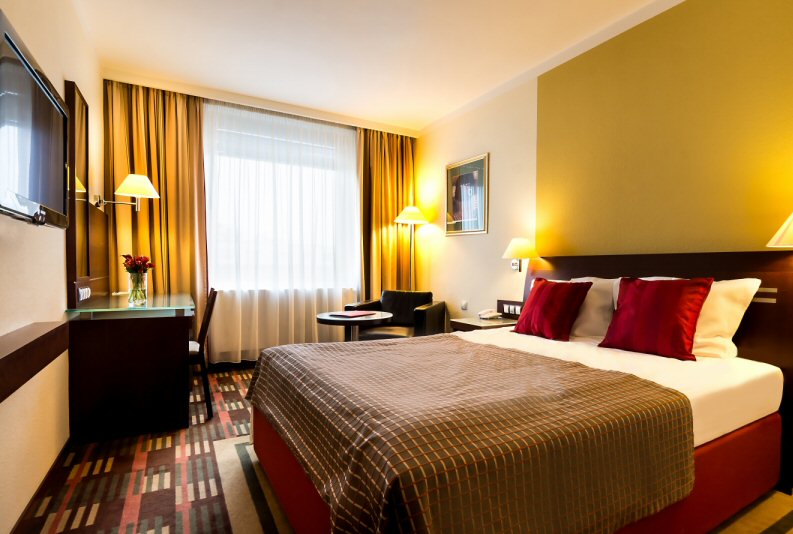 The Congress Centre consists of two large halls for 263 or 350 people (which can be inter-connected, as an auditorium for up to 600 persons) and seven meeting rooms (four inter-connectable) for 12–74 people. The centre has associated foyers and corridors, ideal for holding accompanying presentations and for registration and attendance, with the possibility of placing additional LCD screens for your needs. The hotel has a sufficient number of seats in the restaurants for lunch and dinner in proportion to the number of seats in the Congress Centre. The hotel also specialises in organising large conferences for up to 4000 people, including accommodation, meals and a social programme.
Swimming Pool is equipped with unique technology for salting the water, ensuring its biological purity without the need for any other chemical agents (e.g. chlorine). The sea salt in the slightly salty water (cca. 0,5 %) gives it an antiseptic effect. Massage, Solarium, Sauna, Steam, Whirlpool, Aerobic, Indoor cycling, Fitness.
Hotel BW International Brno - Arrival Details
| | |
| --- | --- |
| | |
| Address: | Hotel BW International, Husova 16 street, Brno |
| Location: | Center |
| Check in: | 13:00 |
| Check out: | 11:00 |
| Parking | own parking 160 CZK/day |
Landmarks around Hotelu BW International Brno
Reservation
Tel:+420 312 243 298

Mob:+420 777 928 789
Location
Address of Hotel BW International: Husova 16,