HOTEL HARRACHOV INN HARRACHOV
| | | | |
| --- | --- | --- | --- |
| | For booking you do not need a credit card! | | |
Hotel Harrachov Inn Harrachov - 3 Star Hotel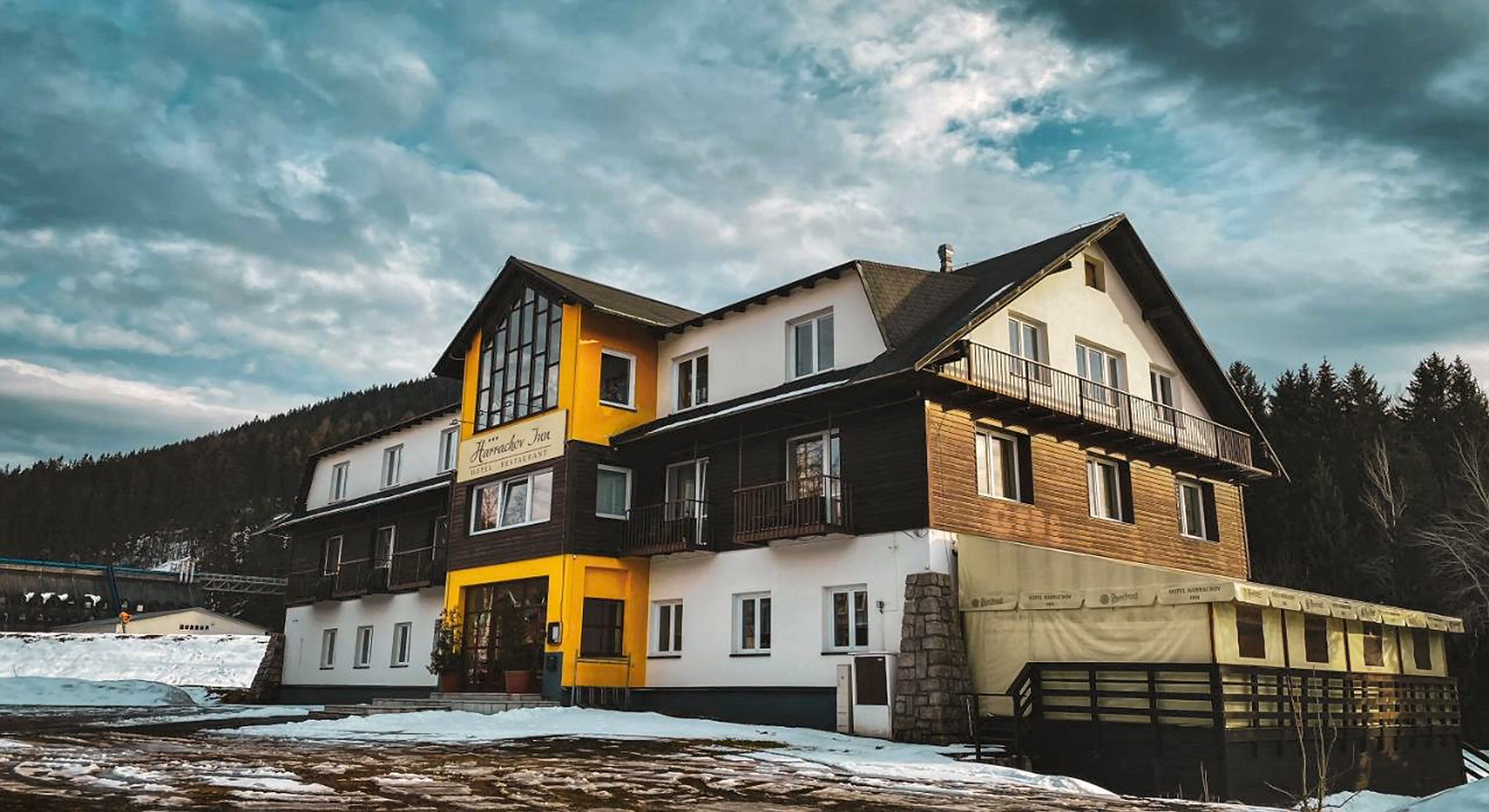 Hotel Harrachov Inn*** (ex Hotel Graf ***) is a classic mountain hotel situated in the centre of Harrachov, the Czech Republic's largest mountain town which is located in the western region of the Krkonos, or "Giant" Mountains. This newly renovated hotel is superbly located in town, in a romantic and quiet setting just off the town's main road. The hotel is ideally placed for both winter ski fans (100m from the main ski area), for familes (it is next to the kids' ski slope) and right by cross country skiing which runs just behind the hotel.
The Harrachov Inn Hotel has 30 double, family-style rooms or apartments, each equipped with an en-suite shower and WC, as well p. satellite TV (with telephone and internet connection on request). All rooms are modern in design, newly renovated between summer 2005. Some rooms have balconies offering romantic views toward the historical town centre or to the famous ski jump & ski slopes area.
Hotel Harrachov Inn Harrachov is 3 Star Hotel in Harrachov in Center (Harrachov 217, Harrachov)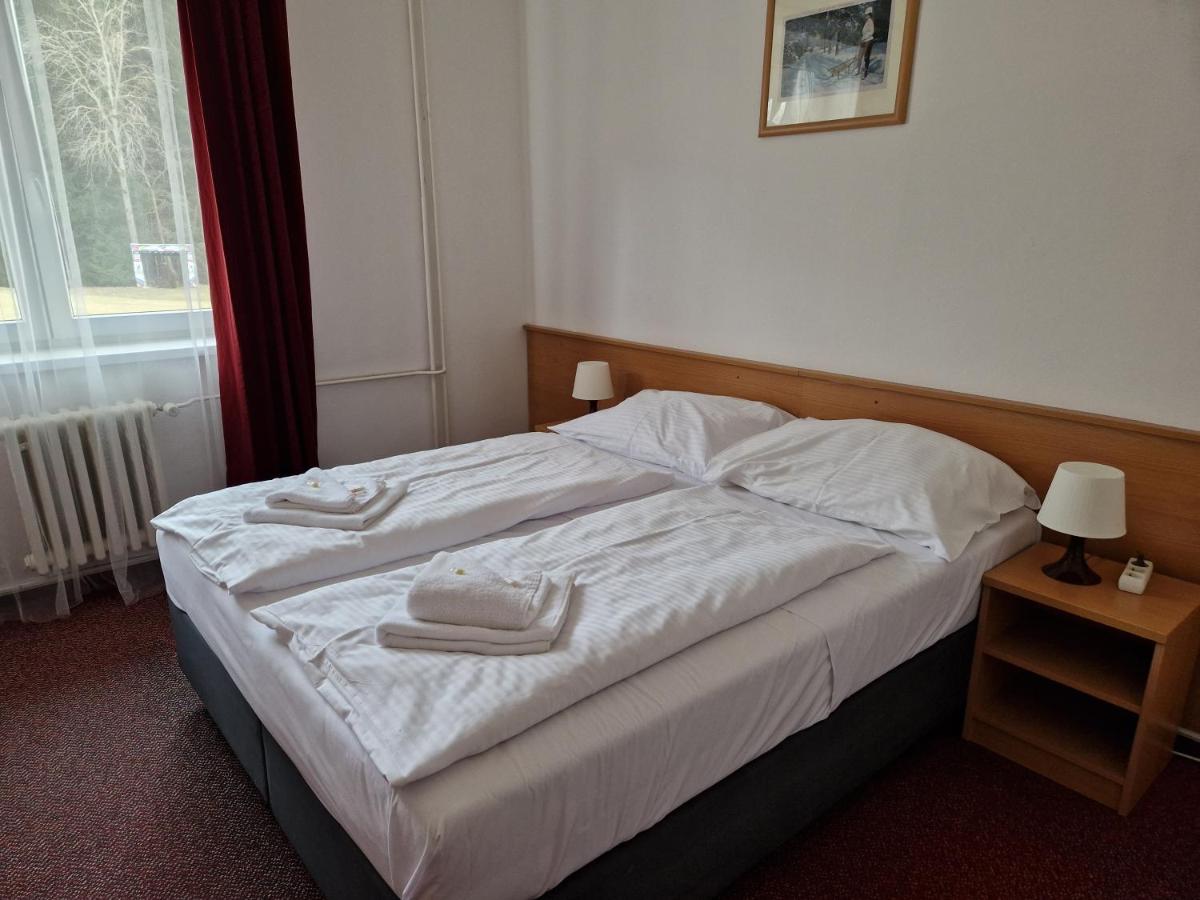 The Hotel Harrachov Inn offers an all day restaurant. A breakfast buffet is served from 7.30 to 10.00am, lunch between 11am and 4 pm, and a 3-course dinner for half-board guests between 5pm and 9pm. A stylish bar with imipressive views to the main town monument offers a wide variety of cocktails and refreshments and, during the day, can be used as a relaxing lounge for adults (with a kids corner at one end).
Harrachov is small town situated near the boarder with Poland, 700m above the sea level it is 5 minute´s walk from the centre of Harrachov, situated on the hill Černá Hora, ski-jumps closed to hotel. (cableway is open in summer season from 8 a.m till 6 p.m and it goes every 30 minutes, in winter season it goes all the time from 8 a.m till 6 p.m (hotel has cards with 15 % discount for buying tickets to cableway - valid if bought in the cash-desk).
Hotel Harrachov Inn Harrachov - Arrival Details
Reservation
Tel:+420 312 243 298

Mob:+420 777 928 789
Location
Address of Hotel Harrachov Inn: Harrachov 217,