HOTEL ALEXENDRIA LUHACOVICE
| | | | |
| --- | --- | --- | --- |
| | For booking you do not need a credit card! | | |
Hotel Alexandria Luhacovice - Packages
Hotel Alexandria Luhacovice - 4 Star Hotel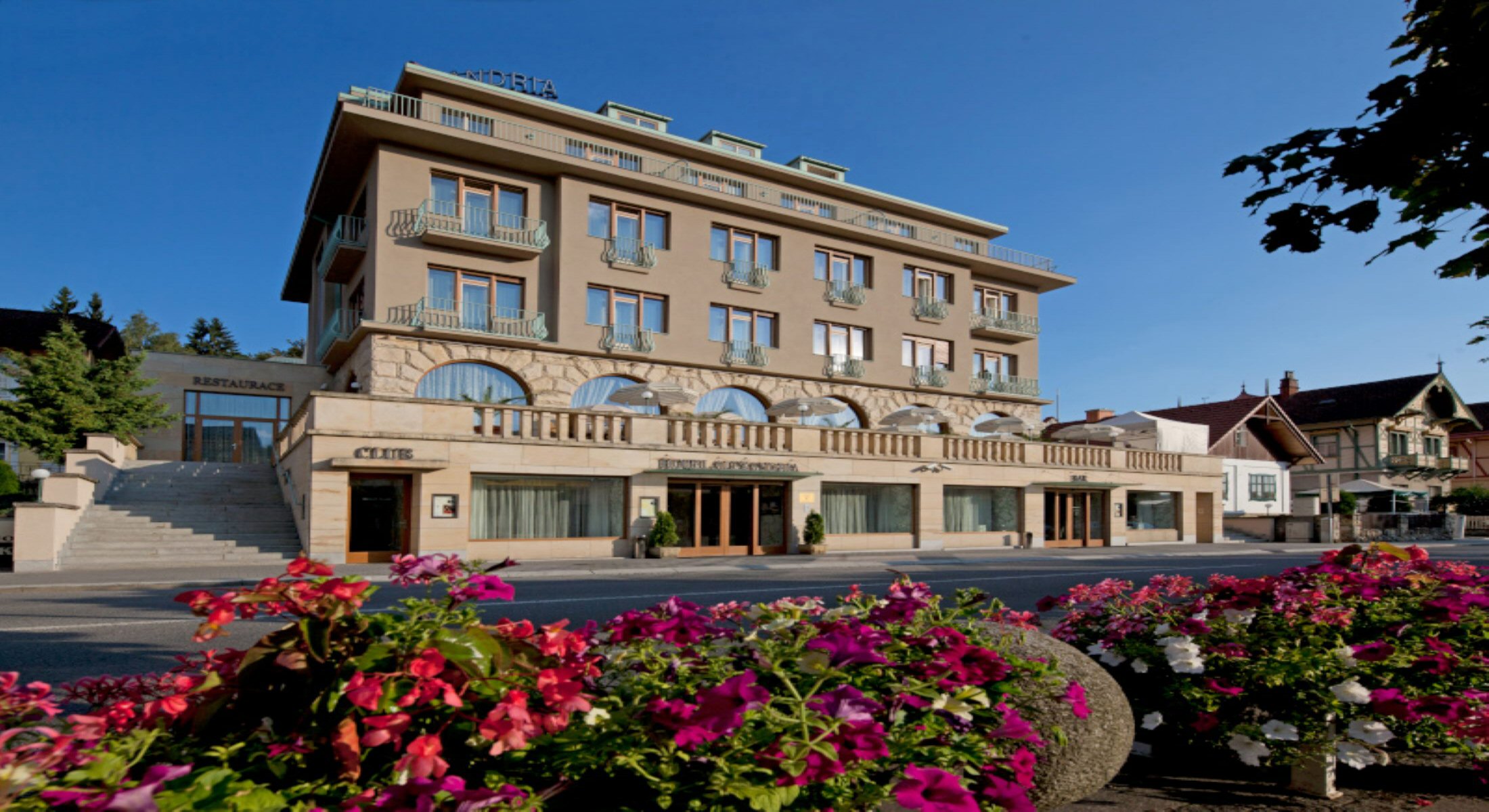 Luxurious rooms are equipped with TV/SAT, telephone, safe, mini-bar and free cable Internet connection. Rooms in the main hotel building are air-conditioned. The famous French restaurant and nightclub, which are integral parts of this hotel, will be welcoming their guests again.
You will enjoy therapies in various forms, fragrances and colours, which care for your health and the beauty of your body and face, in the pleasant environment of the new Alexandria Spa Centre, the atmosphere of which is reminiscent of ancient Roman baths.
Hotel Alexandria Luhacovice is 4 Star Hotel in Luhacovice (Masarykova 567, Luhacovice)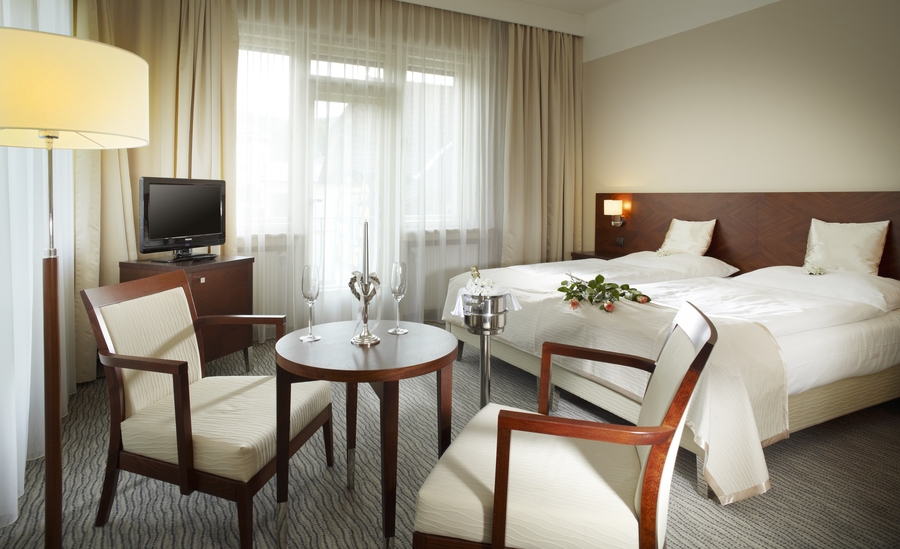 The following are located in the public Alexandria Spa, which hotel guests have free access to: swimming pool (size 16m x 8m) with massage jets along the perimeter and counter-current whirlpool and Kneip's pavement steam baths – your worries and stress will disappear into the thick mist (43-46°C) herbal baths – fragrant essences will perfume the steam bath at temperatures of approx. 45°C, which contributes to relaxation of your body and spirit salt bath – sea salt in a steam bath at temperatures of approx. 50°C act beneficially on your respiratory tract and skin laconium – dry heat radiates from the heated walls, benches and floors, treatments in the laconium (approx. 60°C) are recommended as a relaxation procedure Finnish sauna relaxation zones with palettes
Oriental Rasoul baths and private wellness are provided as individual procedures. Of the traditional spa treatments, you can try mineral baths with natural therapeutic carbonated water, hydro-massage baths, relaxation baths and a whole range of wellness procedures. The Beauty Centre, providing individual care to enhance the beauty of your body and face, is intended for both men and women.
Hotel Alexandria Luhacovice - Arrival Details
Reservation
Tel:+420 312 243 298

Mob:+420 777 928 789
Location
Address of Hotel Alexandria: Masarykova 567,