Prague Pensions
Prague Pensions:
Filters:
Compare prices for your stay:
Prague Pensions:
Number of results: 3
Pension Fantasia
Prague 9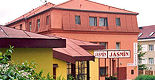 The
Pension Fantasia
is situated on the premises of the Pension Jasmín. It is possible to park cars and ...
Double room (1 night)36 EUR / 900 CZK
Pension U Sv. Krystofa
Prague 10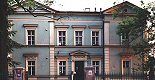 St. Christopher's Guesthouse
is located in the tranquil area of Prague 10, just twenty minutes away fro ...
Double room (1 night)62 EUR / 1562 CZK
Pension Hattrick
Prague 10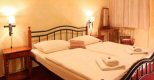 Family
Pension Hattrick
is located in Zabehlice the quiet part of Prague 10, 20 minutes from the city c ...
Double room (1 night)62 EUR / 1550 CZK
Results on the map: