Prague Pensions
Prague Pensions:
Filters:
Compare prices for your stay:
Prague Pensions:
Number of results: 3
Pension Vanco
Prague 4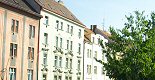 Pension Vanco
offer you separete apartments for 2 persons. The apartments are ideally situated in the q ...
Double room (1 night)42 EUR / 1050 CZK
Pension Easy Journey
Prague 5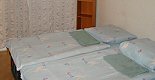 The
Pension Easy Journey
is situated near to the historical centre of Prague, nearby the largest shoppi ...
Double room (1 night)44 EUR / 1100 CZK
Pension Kotlarka
Prague 5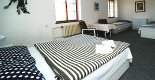 The history of the vineyard manor
Kotlářka
dates back as far as to 1801, when the manor was built as a ...
Double room (1 night)49 EUR / 1225 CZK
Results on the map: