Ostrava Accommodation
Accommodation Ostrava
The metropolis Ostrava of the Moravian-Silesian region is the second largest city in the Czech Republic and has the third largest population. It has got a very advantageous strategic position - it is located about 10 kilometres south of the Polish border and 50 kilometres west of the Slovak border. The distance from Ostrava to Praha is 360 km, to Brno 170 km, to the Polish City of Katowice 90 km, and to Vienna 310 km.There are the rivers of Odra, Ostravice, Opava, and Lučina flowing through the City.
Accommodation Ostrava
Number of results: 8
Veronika Hotel Ostrava is located in the area of ​​Vitkovice, on the main square of this district, ...
Double room (1 night)30 EUR / 752 CZK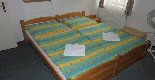 We would like to welcome you to the presentation pages of one of the more comfortable and stylish hotels in Os ...
Double room (1 night)48 EUR / 1200 CZK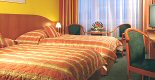 The Hotel
Clarion Congress Ostrava
is situated in a quiet zone of Ostrava City with an excellent connec ...
Double room (1 night)50 EUR / 1250 CZK
Hotel Brioni
has presented tradition of hospitality in Ostrava since 1912. Above standard **** stars ho ...
Double room (1 night)59 EUR / 1475 CZK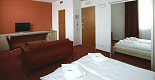 Hotel RUBY BLUE****
offers comfortable accommodation in 16 rooms, apartments and one room for disabled ...
Double room (1 night)66 EUR / 1650 CZK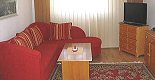 Hotel Elektra
has the advantageous location on the pedestrian zone edge of the historical downtown. The ...
Double room (1 night)68 EUR / 1710 CZK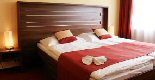 Hotel Best Western Vista Ostrava
**** is one of the best known Ostrava hotels. It's situated at a strat ...
Double room (1 night)69 EUR / 1728 CZK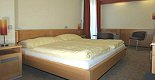 The four-star
hotel Jan Maria
offers comfortable accommodation and rest in the peaceful and quiet surro ...
Double room (1 night)108 EUR / 2700 CZK
Packages