Karlovy Vary Accommodation
Accommodation Karlovy Vary
Karlovy Vary, one of the tourist treasures of the Czech Republic, is famous for its world-known spa with a beautiful colonnade lined with numerous hotels and pensions. The local unrepeatable atmosphere will make you forget all your worries and problems and the suggestive sightseeings of Karlovy Vary are going to incite you to take long romantic walks. Karlovy Vary, apart from its luxurious hotels, sightseeings and spa, is also known for its traditional products such as the mineral water Mattoni, Becherovka liquor or Moser Glass. Karlovy Vary is also world-famous for holding the annual International Film Festival Karlovy Vary - during this period, hotels and pensions are all hopelessly full, because celebrities book accommodation a long time in advance.
Accommodation Karlovy Vary
Number of results: 11
Hotel GEJZÍR Karlovy Vary
is situated amidst woods and parks in one of the most beautiful part of the t ...
Double room (1 night)47 EUR / 1190 CZK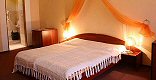 The
Hotel Kučera
is situated directly in the heart of the spa zone of Karlovy Vary (Carlsbad). Curative ...
Double room (1 night)48 EUR / 1200 CZK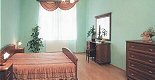 Hotel Derby Karlovy Vary
is located in the vicinity of the Elisabeth Spa and the spa park. It provides ...
Double room (1 night)59 EUR / 1475 CZK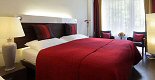 Hotel Alice
is situated on the outskirts of Karlovy Vary in the green ring. The hotel is surrounded by ...
Double room (1 night)68 EUR / 1700 CZK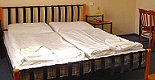 The
Hotel Boston Karlovy Vary
is located right in the downtown of Carlsbad, the biggest spa resort in t ...
Double room (1 night)68 EUR / 1700 CZK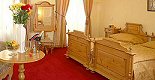 Welcome to the
Hotel Heluan
which is situated in the spa centre of Karlovy Vary. It is located next to ...
Double room (1 night)80 EUR / 2000 CZK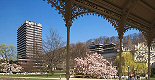 The Thermal Spa Hotel Karlovy Vary
offer Restaurant, Film Café, dance club, spa-wellness centre, congre ...
Double room (1 night)95 EUR / 2380 CZK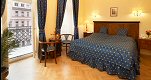 Salvator Hotel
is located in the town centre, on the famous Colonnade with healing mineral springs that ...
Double room (1 night)106 EUR / 2650 CZK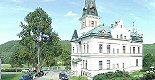 Royal Golf Hotel
has undergone an overall, extensive reconstruction, a purpose of which was to increase ...
Double room (1 night)137 EUR / 3430 CZK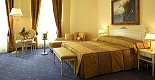 Savoy Westend Hotel
is situated in the world famous west Bohemian spa town Karlovy Vary, in the prestig ...
Double room (1 night)170 EUR / 4250 CZK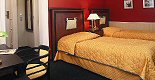 The first of
"GRANDHOTEL PUPP"
complex of buildings is the so-called Saxony Hall, which was built by th ...
Double room (1 night)171 EUR / 4275 CZK
Accommodation Karlovy Vary
Packages