Janske Lazne Accommodation
Accommodation Janske Lazne
Janské lázně is an important tourist and spa centre of eastern Giant Mountains. Local thermal sprint in Janské lázně was used as early as in 15th century. During 1675 - 1680 a village Janské lázně was founded here by order of Johann Adolf, prince of Schwarzenberg. In 1881 it obtained township privileges. The water bath runs at a natural temperature of 29.6°Celsius (86o F). Besides the bath observation tower, another popular tourist attraction is a Neo-Renaissance colonnade. Janské lázně is also known among winter sports athletes, including being host of the 1925 FIS Nordic World Ski Championships.
Accommodation Jánské Lázně
Number of results: 4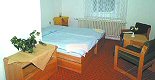 Hotel Astoria
is located in the Krkonoše National Park in beatiful peaceful environment of the spa town ...
Double room (1 night)38 EUR / 960 CZK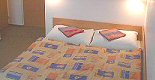 The
Hotel Kotva
is based in the east side of Giant Mountains in Janské Lázně, famous spa town and centr ...
Double room (1 night)39 EUR / 990 CZK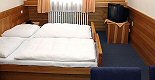 Hotel Cerna Bouda
offers accommodation in renovated cosy rooms and a wide range of catering and service ...
Double room (1 night)48 EUR / 1200 CZK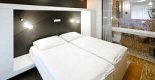 The
Hotel Omnia
is a 4* hotel in Janske Lazne. This modern designed hotel is aimed at guests seeking a ...
Double room (1 night)63 EUR / 1598 CZK
Accommodation Janske Lazne
Packages