Hradec Kralove Accommodation
Accommodation Hradec Kralove
Hradec Králové is the city based on food-processing technology, photochemical, and electronics manufacture. Traditional industries in Hradec Králové include musical instrument manufacturing - the best known being PETROF pianos. There is the University of Hradec Králové and Charles University in Prague has a medical school and a pharmaceutical department in the city.
Accommodation Hradec Králové
Number of results: 2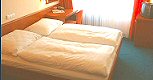 Hotel Alessandria
has old experiences asi for accommodation and food services so for services bearing w ...
Double room (1 night)68 EUR / 1700 CZK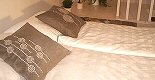 The
apartments Boromeum Residence
are situated in the historical centre of Hradec Králové in a protecte ...
Double room (1 night)70 EUR / 1770 CZK
Accommodation Hradec Kralove
Packages