Harrachov Accommodation
Accommodation Harrachov
Harachov is a town on the Mumlava river in the northern Czech Republic, four km from the border with Poland. Harachov is within the Krkonoąe mountain range. Harachov is one of the most important Czech centres of mountain hiking and skiing; several winter sport events take place in Harachov regularly. The whole region is of increasing importance for alpine tourism in Central Europe. Located near the Elbe river's source in the Krkonoąe, it is known for its internationally used ski jumping facilities. The international road E65 (from Prague to Poland) goes through Harachov. There is a border crossing between Harachov and Poland at Jakuszyce.
Accommodation Harrachov
Number of results: 9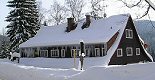 Hotel Diana in Harrachov
belongs to typical mountain family hotels. It was built at a place which offer ...
Double room (1 night)40 EUR / 1020 CZK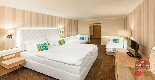 Pytloun Hotel *** Harrachov is located in a quiet part of Harrachov called Ryzoviste. Its location and backgro ...
Double room (1 night)43 EUR / 1099 CZK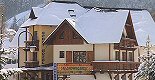 SPORT HOTEL POMI
is in the centre of
Harrachov
. The hotel was built in alpine style, has 4 floor ...
Double room (1 night)45 EUR / 1140 CZK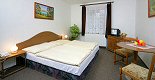 The Hotel Karolina*** Harrachov
is a charming mountain hotel located in the centre of Harrachov, the Cz ...
Double room (1 night)48 EUR / 1200 CZK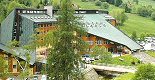 The hotel Fit Fun
is situated in the western part of the Giant Moutains (Krkonoše), in the Rýžoviště pa ...
Double room (1 night)53 EUR / 1340 CZK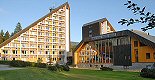 Hotel Orea Resort Sklář
is located in a quiet place, at a forest edge, about 700 m above the sea level ...
Double room (1 night)59 EUR / 1475 CZK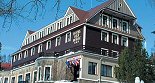 Hotel Bily Horec
is a mountain-style hotel with a cosy atmosphere, offering 38 comfortable guest rooms, ...
Double room (1 night)60 EUR / 1500 CZK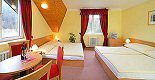 Hotel Harrachov Inn***
(ex Hotel Graf ***) is a classic mountain hotel situated in the centre of Harrac ...
Double room (1 night)71 EUR / 1790 CZK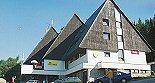 The Hotel Parkhotel
is located in the sports complex Ryzoviste with a beautiful view of the Čertova hil ...
Double room (1 night)75 EUR / 1898 CZK
Packages