Ceske Budejovice Accommodation
Accommodation Ceske Budejovice
České Budějovice is a city in the Czech Republic. České Budějovice is the largest city in the South Bohemian Region and is the political and commercial capital of the region and centre of catholic Diocese of České Budějovice. České Budějovice has long been well known for the beer brewed there since the 13th century. For a time the town was the royal brewery for the Holy Roman Emperor, and Budweiser Bier (beer from Budweis) became, along with Pilsener, one of the best-known lagers. Brewing remains a major industry.
Accommodation České Budějovice
Number of results: 4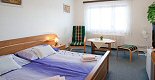 Hotel Minor
can be found in a quiet part of the town of Ceske Budejovice. There is a parking lot closin ...
Double room (1 night)43 EUR / 1090 CZK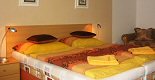 AG Pension Czech Budejovice
offers accommodation in the center of Czech Budejovice in nice apartment fo ...
Double room (1 night)51 EUR / 1290 CZK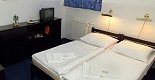 Welcome to the
CB Royal*** hotel
situated by the main street, aproximately 15 minutes of walking distan ...
Double room (1 night)54 EUR / 1350 CZK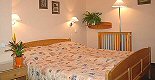 The Hotel Zatkuv Dum
is located in two originaly gothic buildings forming a part of fortification wall ...
Double room (1 night)76 EUR / 1900 CZK
Accommodation Ceske Budejovice
Packages