HOTEL BISHOPS HOUSE PRAGUE
| | | | |
| --- | --- | --- | --- |
| | For booking you do not need a credit card! | | |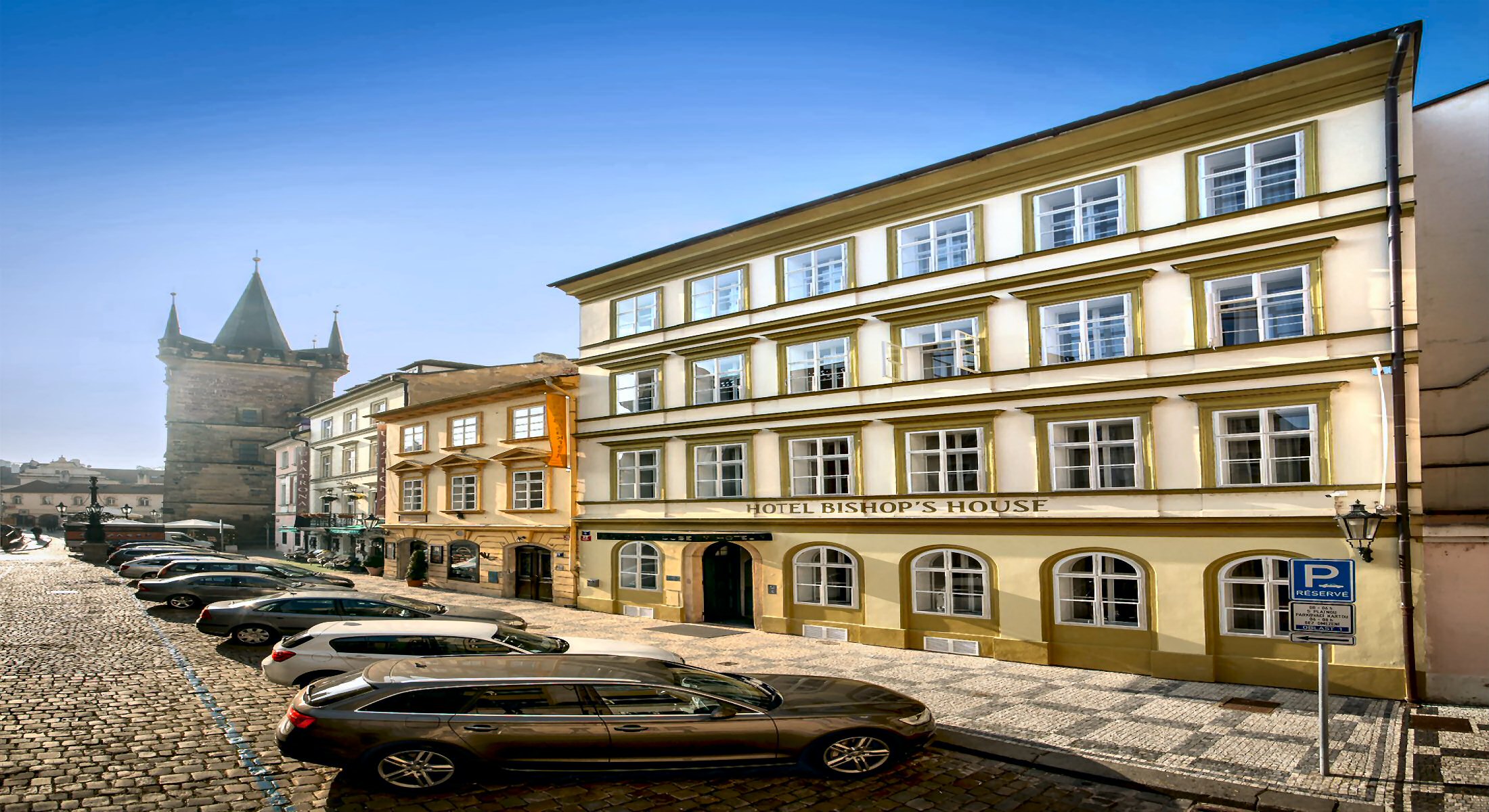 Hotel Bishops House: During the Romanesque period, at the end of the 12th century, the powerful bishop Prince Jindřich Břetislav had a vast court built as a bishop´s seat on the left bank of the Vltava river. His successors, bishops and archbishops, e.g. Jan of Dražice (from which the name of the Dražické Square is derived) had the court extended and rebuilt.
Hotel Bishops House is Prague 4 Star Hotel located in Historic center (Drazickeho nam. 62/6, Prague 1)
The fire in 1249, started by the rebels against the King Wenceslas I., caused according to the chronicler Kosmas an extensive renovation of the seat. In 1419 the court was plundered and burnt down. This was the fall of the court and its walls were used for the construction of houses of Prague bourgeoisie.
Hotel Bishops House - Prague 4 Star Hotel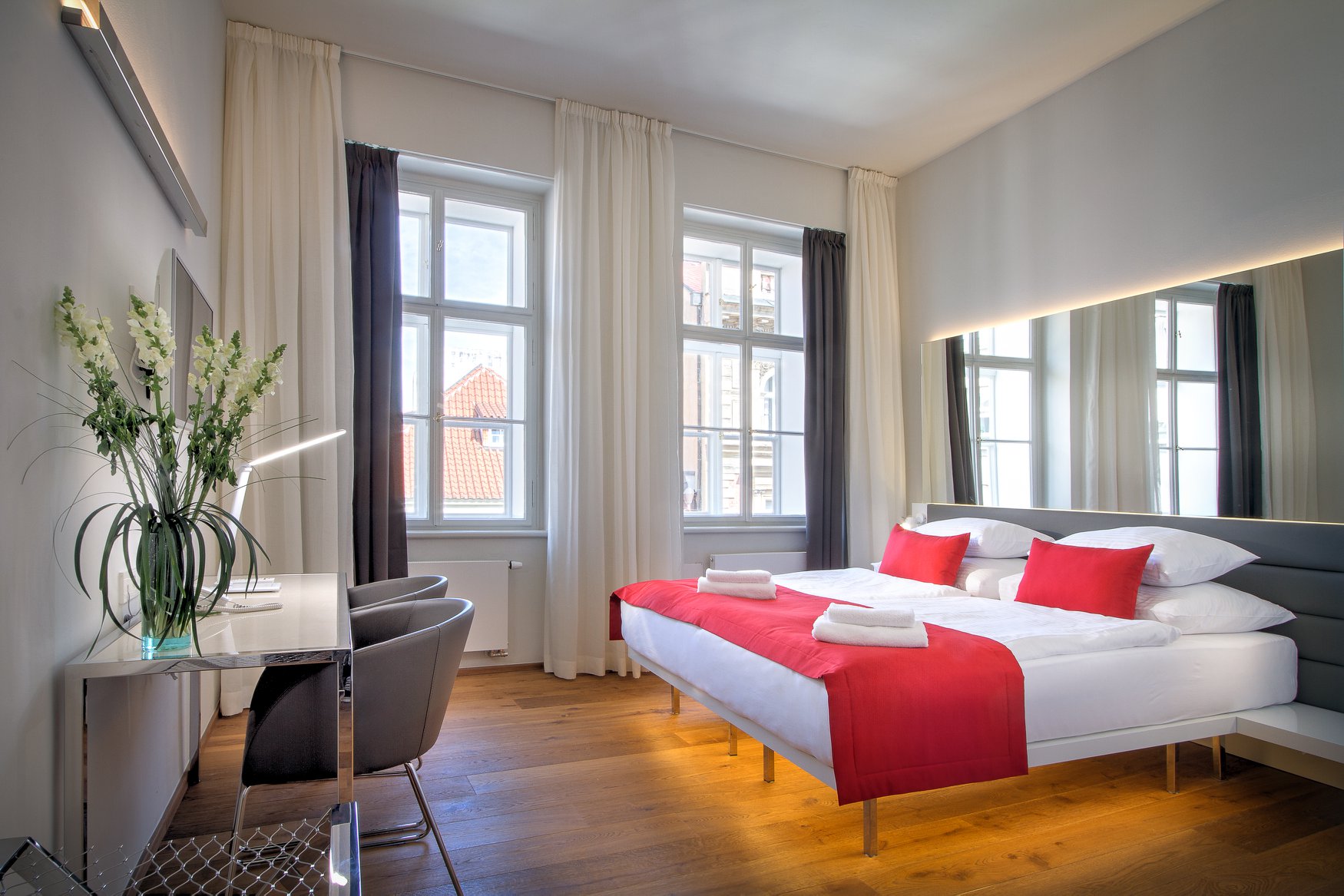 The appearance of the house, today called according to its historical origin "The Bishop´s House", emanates from 1843, when the reconstruction of the 16th century semblance was finished after
The Bishop´s House is situated in the centre of the Prague Municipal Historical Conservation area - under the Prague Castle in the Lesser Town, about 60m from the Charles bridge. Complete reconstruction of the building was finished in 1999. The hotel offers double rooms with shower or bathroom. Our program of constant improvement means that most bedrooms have been beautifully refurbished to the highest world class standards, providing a graceful, yet homely ambience for you to relax. Subtle and interesting colour combinations, quality fabrics and fine furniture enhance the character of the rooms
Hotel Bishops House - Arrival Details
Address:
Hotel Bishops House, Drazickeho nam. 62/6 street, Prague 1
Location:
Historic center
Prague map:
See Hotel Bishops House on the map of Prague.
Check in:
14:00
Check out:
11:00
Parking
secury 300 m
Public transport:
METRO line A – station Malostranska
TRAM no. 12, 22 - station Malostranske Namesti
Reservation
Tel:+420 312 243 298

Mob:+420 777 928 789

Booking by email:
Location
Address of Hotel Bishops House: Drazickeho nam. 62/6, Prague 1